GREAT PRICES, EXCELLENT CUSTOMER SERVICE
Meet the Team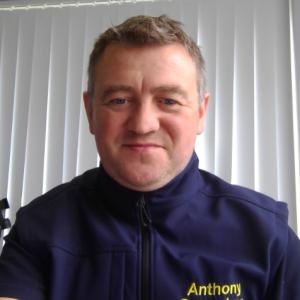 Anthony Conaghan
Dealer Principal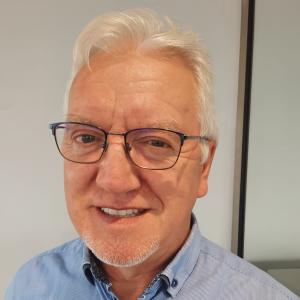 John Conaghan
Finance Executive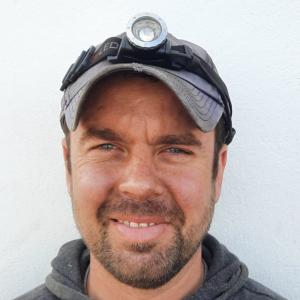 Michal Szwichtenberg
Senior Mechanic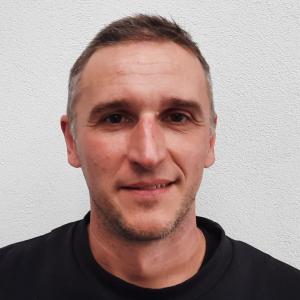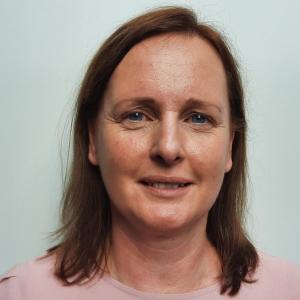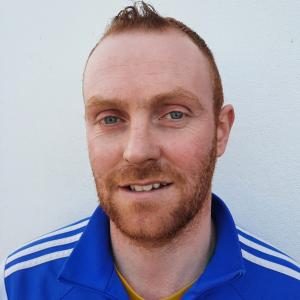 Darren McGrath
Sales & Marketing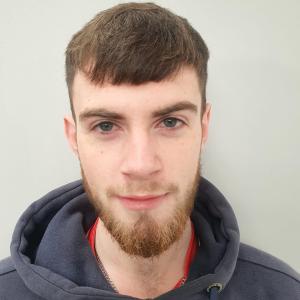 Joseph Mcelhill
Apprentice Mechanic
Recently Added
2020 BMW 5 Series
530E M SPORT
2.0 Hybrid (unspecified)
Saloon
Automatic
76,841 mi
from
€823
monthly finance
2019 BMW 5 Series
530 E G30 M Sport 4DR Auto 2 Year Warranty
2.0 Hybrid Petrol Plug-in
Saloon
Automatic
81,034 mi
from
€708
monthly finance
2019 BMW 5 Series
520D M SPORT
2.0 Diesel
Saloon
Automatic
29,951 mi
from
€794
monthly finance
2019 Volvo XC90
T8 TWIN ENGINE R-DESIGN AWD
2.0 Hybrid (unspecified)
Estate
Automatic
36,609 mi
from
€1148
monthly finance
2020 BMW 5 Series
530E M SPORT 2 Years Mapfre Warranty
2.0 Hybrid (unspecified)
Saloon
Automatic
88,117 mi
from
€766
monthly finance
2019 Land Rover Range Rover Sport
Range Rover SPO MY18 Sport 2.0 DSL SD4 H
2.0 Diesel
SUV
Automatic
59,001 mi
from
€1340
monthly finance
2019 Volkswagen Golf
SE NAVIGATION TDI *2 YEAR MAPFRE WARRANTY
1.6 Diesel
Hatchback
Manual
117,857 mi
from
€345
monthly finance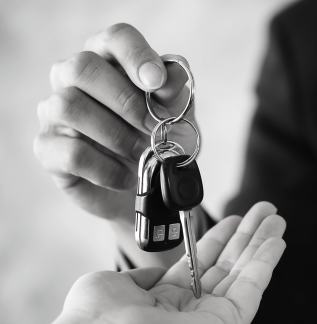 Apply for Finance
Find the car you like and get a finance package that's perfect for your situation.
Get in touch today
Apply for Finance
By completing our finance application form we will be able to quickly and accurately get back to you with a decision. Cars must be worth €4,000 or more.
What Our Customers are Saying
Customer Reviews
Top marks from start to finish, Anthony and his team, special mention to Enya, have customer service down to a tee. A seemless journey from the first phone call right through to Anthony delivering our new car all the way to Kildare for us. Highly recommend 👌🏻
I bought my car from Anthony and both him and his team are fantastic to work with. They are friendly, honest and professional, and were more than accommodating throughout the process. Its great to have such a seamless service in the local area! We will definitely be back to do business again as they are a pleasure to work with.
Great tone whilst on phone conversation, over all Great team services.
I bought my first car from Anthony 4 years ago, I've now traded in & purchased my second car from Anthony. All I can say Anthony & all of his team are 100% professional and do everything they can to provide top class customer service at the best value going. Cannot recommend them enough. Def Best in the business ⭐️
Thank you Anthony Conaghan's! Absolutely delighted with our new car. Anthony Conaghan and team are true professionals in the field. The service is superb, professional website allows a real time experience from the moment you select a car, offering you not only high quality photographs but also a detailed video. After a long search for that perfect car, we must say Anthony Conaghan's are definitely a leading company on the market and we are recommending your services to all of our friends and family members. Furthermore, the car we've chosen had NCT due in August but on the delivery we very pleasantly surprised that Anthony Conaghan's team went above and beyond for us and passed early NCT, saving time and also providing great security for us. We surely will be back!
I bought a car off Anthony Conaghan last week. Absolutely brilliant to deal with. Quick and easy process no hassle at all. Would highly recommend him and his team
Very good people and friendly
There brilliant for your quick response
Bought car of anthony 6 months ago,professional and courteous,will buy again from him.
Bought two cars from Anthony. Very professional team will definitely be going back in the future.
I have bought two cars from Anthony and both have been faultless. He is a gentleman to deal with and will be returning the next time I'm looking to change my car.
Excellent service highly recommend Anthony and team.
My friend get car from here he told me v nice friendly staff v good service he recommended me visit here
He has great selection off cars very pleasant to talk to and very helpful thank you
Purchased a car of Anthony & the boys last year & I couldn't be happier with it. Both the team at Anthony Conaghan cars & the car itself were & still are 5* would highly recommend.
Anthony Conaghan is a gentleman. A lot of my family and friends have bought cars off Anthony and each and every one of them says the same. 100% trustworthy and great comeback, if any issue arises!!!. Genuine good man!!! Love my car.
I bought of Anthony back in November and to say it was an 5 star experience is an understatement from the second I was contacted by enya she could not have done more to help! I would recommend it to anyone looking for a good car! I know myself I will continue to use Anthony conaghans for the foreseen future! Thanks again guys for the great experience
A very professional and courteous service and great knowledge of the stock
I bought a car of Anthony last year fantastic service within my price range and great to deal with. All staff are plesent and very nice to chat too. Very helpful too. I will buy of Anthony again for sure.
Best man to deal with and very helpful
Any dealings with anthony has always been brilliant couldn't do enough for you. Couldn't recommend him enough
A fantastic crowd to deal with. They made the whole process a breeze and very easy to deal with. Would 100% recommend anyone looking to get a car to get in contact with Anthony and Co.
I'm at the third car I bought from Anthony. I wholeheartedly recommend it for its professionalism, availability of help and punctuality in delivery. The cars work flawlessly: when I change my car I will call you. ps: thanks for my grumpy
Brilliant, quick, professional service, from Anthony and the team. I got exactly what I wanted and the car is running fantastic since purchasing it in January. I would highly recommend dealing with Anthony and I will be sure to be seeing him again if the future when buying another car.
Anthony corrigan is so professional and helpful, when buying a car, would definitely deal with him again
Purchase a 330e BMW from Anthony Conaghan in January . Very easy to deal with even for a remote purchase , kept me up to date and arranged cross country delivery promptly , would do business again in future
I highly recommend Anthony Conaghan cars they are honestly the nicest people and we're so helpful with me getting my first car and even after my warranty was up they told me to call if I needed anything or had any questions. If anyone is looking for a car these are the people to call !
Highly recommend Anthony Conaghan cars! I have bought 2 cars here and the service is brilliant. They are so helpful, efficient and nothing is a bother to Anthony and the team.
Anthony Conaghan Cars Ireland's Best Car Dealer ????????
you have a very good sales team. Once I enquired about a car, there and there I got a swift response and I was satisfied. Good excellent customer service.
Great Service. Anthony couldn't have been more obliging. Sorted us with a car while we waited for our new Qashqai and dropped them both to Mayo!! Thanks Anthony
Easy to deal with and car has never given any trouble 10/10
I have found Anthony Conaghan very helpful and very efficient customer services I would have no hesitation in recommending this business to anybody.
Fantastic service, and very friendly staff
Id the pleasure from buying from Anthony Conaghans last year. I got a lovely BMW which was delivered to my doorstep. Hassle free, High quality vehicles and fantastic customer service. I'd highly recommend them ????????
Anthony himself is amazing, the car that we purchased we love it. The service is great. Value for money cant compare.
Very easy to deal with. They actually listen to you and very responsive to messages.
Brilliant friendly and very easy to deal with
Very easy people to talk to, answered all my questions and gave me a good understanding of everything. Highly recommend!
Great place to buy cars they really look after you
Anytime i had a question I need 2 ask Anthony conaghan angered my question right away .I have alot of respect for this man and dealership .Will be changing my car real soon and Anthony Conaghan dealership will be my 1st stop
So helpful love them guys and enya and the financing team are super helpful will definitely be dealing with the in the summer my friend got a keep from them and ever since I've been super jealous so looking forward to my new purchase
excellent friendly service from start to finish. My car is perfection! Anthony is a gent and an honest man to deal with.
Was in contact about a car very helpful easy to contact and replied quick enough
Contacted a few times looking for a crewcab van. Very friendly service.
Absolutely brilliant to deal with! Quick and easy process no hassle at all ! Would highly recommend! High quality cars ????
Got 2 cars off Anthony and I couldn't fault them, great price and top bloke
Top customer service when it comes to buying cars.
Haven't purchased any car from this company yet but I strongly recommend it to anyone.
Got my kia sportage of Anthony last July, no problems with finance, no problems with the car, and a great service all around, would recommend him to anyone ????
Fantastic Service, the Audi A4 I got is top quality, I will be buying again.
I have bought several cars from Anthony over the years and cannot recommend his business highly enough. First class customer service, friendly yet professional attitude, and each member of staff is so helpful in ensuring you drive out of the forecourt as a very happy customer
Was a joy to buy my first car from Anthony Conaghan Cars! 10/10 would buy again.
From start to finish everything was made so straightforward and easy . Couldn't be happier with the service from Anthony and all the staff. Highly recommend this garage ????
From start to finish everything was made so straightforward and easy . Couldn't be happier with the service from Anthony and all the staff. Highly recommend this garage ????
Excellent service. I got my car deliver direct to my door. Unfortunately it had a small crack in the windscreen from the drive down. I called Anthony and without hesitation he arranged a replacement windscreen to be fitted here in Galway. He paid for the windscreen over the phone and was fitted within a week. Excellent service from start to finish. Keep up the good work guys.
Bought a car from Anthony, would definitely deal again with him, very helpful and excellent service and wouldn't look anywhere else ????
Great service best in the country makes buying a car simple and easy and stress free will be going again foe my next car
I've purchased my last two cars (Audi) with Anthony Conaghan Motors Ballybofey. I would highly recommend ACM to anyone sourcing a high quality motor at a fair and reasonable price. Both times my experience has been excellent, I maintained my relationship inbetween sales by having my first car serviced regularly on site. This gave me great peace of mind when trading in for my latest A3 (2017) Top personal and genuine service throughout, a rarity these days. I'm old school and put great stock in people like Anthony who take the time to talk and listen to you, it may not mean alot to some, but to me it means that I will continue to buy my cars from ACM for ad long as I'm driving. Top people, top cars. Best in the business. Continued success Martin Mac
An honest hardworking and family friendly service. Nothings a problem and the attention to detail with the cars we purchased was always professionally presented. Looking forward to purchasing again soon. Best of luck and prosperity in the new website and continued success
I was a nice experience buying a sound car from your company. I sent the car to Africa and the person I got it for can't stop thanking me.
Brilliant new wed sit very easy use very good price love it
I purchased my car from Ryan from Anthony Conaghan cars, I found the whole process seamless from the first visit. Ryan was very efficient and professional and was always only a phone call away even after the sale! I would highly recommend Anthony Conahan cars.
I am very glad of your company. Very amazing service, understanding, and very great customer support. I wish your company to prosper a lot of time????????????
Was looking at cars in your yard very helpful staff
I really love AC cars thats is why always look forward to buy my next car from Anthony Conaghan Cars. Five star ⭐⭐⭐⭐⭐
Anthony is so helpful. They go outta their way to help you.
Very nice a appreciated for it always quick response
We have purchased a few cars off Anthony over the years, a pleasure and a gentleman to deal with, great service and excellent cars. Had no bother with any off the cars we purchased. If I ever decide to change my car in the future I will definitely be giving Anthony a call.
Purchases my car from Anthony a few years ago have to say Anthony was great to deal with a real gentleman He went out of his way to accommodate me regarding test drives ect out of business hours .I would highly recommend Anthony Conaghan car sales and I would definitely purchase a car from him in the future
Great range of cars. Finance application is pretty smooth. Trustworthy company to get your car
Anthony I watch the videos when i can, next time am considering of buying a car of Anthony
We bought a Hyundai x35i off anthony and we are delighted with it he was very helpful when buying the car a lovely man and has a great selection of cars at great prices. I would definitely recommend him and his cars
Anthony conaghan is a gentleman the staff are brilliant always very helpful, I would recommend this place for car sales..
Very good selection of quality cars at very competitive prices. Will be enquiring about finance here very soon..
Anthony and the team were a pleasure to deal with. Nothing was a problem. Great communication and after care also. Highly recommend.
Bought a car of anthony nothing was a problem and the car was like new . Thanks anthony and team
One of the best places to buy a car real easy and class people to deal with
One of the best places to buy a car real easy and class people to deal with
Very helpful and very friendly would definitely recommend
From start to finish easy simple great team up there, car delivered to cork no issues car is a dream. Highly recommended
Very helpful with my inquiry and great service
We are return customers to Anthony Conaghan Cars. Anthony and all the staff are very nice to deal with. I think Anthony sells good cars and he isn't afraid to stand over them. P. S. You won't get nicer than John in the office.
Good looking site, very easy to use and navigate, very detailed information from your company to the offers and products, won't be lost. Highly recommended.
Bought a car last year from Anthony. I found himself and Shane fantastic to deal with. We were so impressed with the boys that my husband also dealt with anthony. I was trading in my old car and he was very fair with the price. Would definitely deal with him again.
I bought my car from Anthony Conaghan in February during the lockdown. I was so impressed with all the team I dealt with from Anthony to the office staff and the guys who delivered the car all the way down to my house. I could not recommend a better dealership to do business with. If there was 6 stars they would get them from me.
Great people to deal with
It all went very smoothly. Ryan was great to work with. Lovely car.
They are the best for price and the work they do is 5 stars
Great service , extremely helpful and very reasonable prices !
Great company an great friendly staff very efficient an delivered my car straight to my door
Bought our second car of Anthony must say nothing is too much trouble our experience from buying the car to taking it home was first class I will be returning to purchase again in the future would highly recommend Anthony and his team
Great team to talk to,always helpful,nice and very happy. Would reccomend to anyone!
Very friendly staff. Was welcomed as we first walked in and their was mask and sanitiser available. The car i wanted the lad kept in touch through the phone to let me know when my finance came through .. to put my mind at ease
In January of 2021 I have been looking for a car,I didn't hesitate when I clicked into your website,your truly amazing to do business with and so honest as I had chosen clicked and delivered to my door,so pleased with my car,and your fone calls throughout kept me at ease,your business rate is 100%thanking you most kindly for my new beep
Great quick and easy to use
Bought my secound car from Anthony best service around very friendly and helpful highly recommend
Didn't buy a car but enquired except to none and helping
Me and my family have had a great experience every time we decided to buy with Anthony and his team. Always so professional and there to listen to what we look for.
Always a pleasure to deal with, have bought 3 cars of Anthony & will be in for an upgrade shortly! Great service
Amazing team of workers! So nice and friendly always willing to help. Bought a car got it delivered to my home, car was in immaculate condition had 6 month warranty injectors went after 6/half the guys still done the car under warranty so amazing customer service couldn't recommend these guys enough.
One of the best car dealers in the county. Always a great selection. The team are knowledgeable and very helpful and their after care is absolutely top notch. I will be going back when I am in the market for my next vehicle.
These lads are very good and helpful highly recommended theses guys if buying cars
Lovly people to deal with
Anthony made my first car purchase so quick and simple, while also providing a great deal! I was in and out within 20 minutes, and he made the process so great. I've recommended Anthony to many friends, and know I'll be back in a few years to upgrade!
Cars at unbelievable prices and fully guaranteed after sale service out of this world.
Very good service,delighted with all the help and warranty included
Really good car sales well done ????????????????????????????????
Bought two vans of Anthony. Pleasure to deal with.
Great professional service
They are selling a good quality cars like what my parents got from them i definitely recommend ACC ????????
Iv bought my last two cars from Anthony Conaghan Cars, and they have been great to deal with, first car I had 6 years ago and had no issues with, just bought the second one in March and it's running perfect, both cars wer delivered to my address and had been NCT'D, I prob had the lads heads wrecked asking questions but they always replied quickly and notting seemed to much trouble, Very friendly staff and a pleasure to deal with, would definitely recommend them ???? ????
Recommended to all good business deal whit
I purchased a vehicle from Anthony in September 2020. Excellent service from start to finish and the vehicle was delivered to me in Tipperary. No issues with the vehicle of any kind. If your looking for a vehicle look no further than this man.
Bought a car from Anthony in 2019 and it was easy to apply for finance, once the application was filled out Anthony took care of the rest, delivered the car that i wanted to my workplace. Didnt have to worry about anything, the service was brilliant that iv just recently bought another car. He takes the stress away of buying a new car because you know you have warranty and can trust the purchase. Will definitely be going back in the future ????
Delighted with my car from Anthony. Nothing was too much bother. A fast and helpful service. Thanks for everything guys.☺️
I didn't buy a car yet but these men are looking for the right one for me, they have really been so courteous and can't do enough to help you find the car that suits you , please give them a call or pay a visit you have nothing to loose and very much a lot to gain ????????
Anthony and team couldn't have made buying a car any easier. All enquiry's were dealt with straight away, even when out of office hours. Have recommended to family and friends and will will happily trade in for my next upgrade.
They give fantastic service to all their customers and always willing to help
Absolute pleasure to deal with. Got finance approved no problem and it was grate experience to deal with over the phone or email. Didn't buy a car eventually but I can highly recommend.
service very great value of the car good price Thanks.
Anthony helped me get my first car & started on the road! Am a customer for life 10/10
Excellent quality and range of cars and friendly and helpful service and support
Bought my Qashqai from Anthony Conaghan cars.Anthony and the staff were a pleasure to deal with and I would have no hesitation recommending Anthony Conaghan cars to get your new motor.Thanks again Anthony and staff.
Top class service cant be beet on prices and hassle free
Never been to anyone better than Anthony Conaghan to buy a car. Everything was done so smoothly and professionally. Anthony himself will go out of his way to help. Top marks all round. 5* .
I got a mk7 golf off use last year and it was the best buy I have ever made and it was so easy to do it Anthony and all the staff where so helpful and so nice I would really recommend getting your car of Anthony
I haven't bought a car from Anthony, but I have always received a lot of helpful information and stunning customer service from them. Will definitely always go back.
Great company to deal with. Great finance package s on offer. Plus delivery anywhere....5 stars all the way
Very nice to deal with. Didn't end up buying from them this time but that was purely due to the wife not liking the colour. I'd definitely be on to them first next time I am thinking of changing a car
Bought my a4 from Anthony conaghan cars a couple of weeks ago Anthony made it easy and hassle free to buy I highly recommend this garage to anyone looking for a new car
They very informative and reliable
Brilliant service. Really helpful with all. Fast response.
Bought a car from here afew years ago now and had absolutely no issues, car still going the best. From start to finish the process was 100%. Very helpful and friendly and after care service was impeccable. Would definitely recommend buying from here 100% and if we change cars will definitely be going to Anthony again.
Fantastic knowledge of the cars excellent people to deal with would go back to get another car in the future
Excellent service, very fast and 100% positive
Very efficient and quick too reply . And friendly . Will look forward to using them in furture
Got a car of Anthony, he was very easy to deal with nothing was a bother to him.
My family have been buying their cars here for years ????
Great selection and great to deal with
Anthony is a pleasure to business with and the staff are amazing . Always at the end of the phone to help
Great knowledge, helpful and friendly staff. Great selection of cars. Highly recommend dealing with Anthony Conaghan Car Dealer.
Have bought 3 cars now from Anthony. Great selection of top quality, high spec cars. We found Anthony and all of his staff a pleasure to deal with and very quick to sort out any issues with the car. Will definitely be back when it's time to change the car again.
I bought a car and I'm happy with my purchase. The staff is great with costumer and great prices.
From start to finish, the service is 110% , definitely recommend Anthony & his team. I will buy again from Anthony.
We purchased Audi q3 from Anthony Conaghan Motors last year, what a wonderful stress free experience, papers brought to us to be signed and car dropped to us in Co.Tipperary will definitely buy car here again in future ❤
Very helpful and great customer service
We have purchased 2 cars of Anthony. Really top class service and great to deal with. Would highly recommend Anthony to anyone looking to purchase a vehicle.
I bought a small work van from Ryan and Anthony. I found them to be honest, trustworthy and highly professional. The van had a small mechanical issue within the warranty and the lads had no bother getting it fixed and even offered me a replacement vehicle until mine was fixed. The van has been 100% since then, very happy customer and will return when I need to upgrade.
Pleasure to deal with, good communication and very helpful.
"Excellent buying experience!! " Purchased my 3rd vehicle from Anthony about 8 weeks ago and very pleased with all of them. The staff is very easy to deal with and professional, you won't find pushy salesmen at this dealership. ... " Great experience! "
A pure gentleman anthony is you could not deal with a more genuine person great cars
Great to deal with on the phone and really great selection of cars to choose from
I bought a SUV from Anthony, car was in perfect condition, all serviced, very very clean. He and his team supported me over the finance process that was easily completed. That was the second car I bought from Anthony. He sells only good quality cars and he is fair when you trade in. I highly recommend, if you need a car talk to him.
I got finance in as little as 2 hours, Fantastic people to work, great range of vehicles to choose from, fast and friendly,very happy with my Ford Mondeo, would highly recommended Anthony Conaghan car
Very helpful and friendly stafff.,give good value on a trade in.
All staff would go above and beyond for you ???? excellent car will definitely be back for my new one ☺️
Really like what you have on offer great deals
Very well maintained place we're buying a car becomes an experience you will recommend and that you will be back for your next one.
I bought my last car off Anthony. Was one of the easiest transactions over ever had when buying a car. 100% trustworthy and decent. I'll definitely go back to Anthony when I'm buying my next car.
Always found Anthony conaghan's service is first class and always a friendly welcome, top dealer with great cars
Very helpful and quick to reply
Bought a car off Anthony at the beginning of the year and I'm thrilled with it. Extremely professional customer service from the beginning. The staff were a pleasure to deal with - very helpful, friendly and honest. The car was delivered to Cork by an absolute gentleman - John! I would 100% recommend buying a car from Anthony. Thank you to all the Team.
Just bought our car from Anthony, absolutely excellent service and communication over the last week. Anthony gave us every opportunity to make our minds up about buying with no pressure. brilliant customer services from all the team we were dealing with and the car was gleaming when picked it up. Thank you
Really good communication from Anthony and the team. Straight up, no nonsense. Pleasure to deal with them. I'm really happy with my new car. Couldn't have asked for better service. Thanks Anthony!
Just bought a new car from Anthony. The whole experience was completely hassle free. Great customer service and professionalism. They delivered the car to me in Cavan.
Total pleasure dealing with Anthony to get my most recent car. All my questions were answered and I couldnt be happier with it.